Main pages in the More Items Section
Incense
---
Nag Champa Incense, Ash Catchers and Smoke Boxes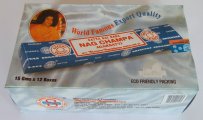 Nag Champa Incense Sticks and Cones
Nag Champa incense sticks are made in Bangalore in India. Nag Champa originated in Indian and Nepalese monasteries and became well known after it became associated with Sai Baba. It is one of the most popular types of incense.
---
Incense prices and ordering in our On Line Shop
---
Nag Champa is a blend of flowers, spices and resins which gives a sweet and flowery fragrance with a spicy note when burned. The base of Nag Champa is sandalwood and several flower oils are used including champac tree flowers. The champac tree can grow to one hundred feet (thirty metres) and is a variety of magnolia.

Each Nag Champa incense stick weighs about a gram and will burn for up to an hour. A box contains 15 grams (around 15 sticks) of incense. You can buy single boxes or packs containing twelve boxes.
We also have Nag Champa incense cones which burn for about 25 minutes and come in boxes of 12. Each box of Nag Champa incense cones comes with a small metal dish so that they may be safely burned. We also sell packs containing 12 boxes.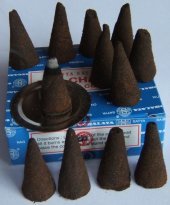 ---
More Items - Nag Champa Incense, Ash Catchers and Smoke Boxes
Contact Us
Tel: 0118 926 8149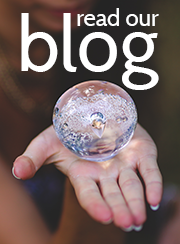 ---
Ash Catchers

Ash Catchers are used to burn incense safely. They hold incense sticks or cones and collect the ash as they burn down.
Some ash catchers are made of wood with a brass designs inlaid into the wood. There are two holes at one end to hold incense sticks.
---
Incense prices and ordering in our On Line Shop
---
Mango wood ash catcher have holes for incense sticks with carved leaf and petal motifs. The wood has been treated with a white powder to give an antique appearance.
Polished aluminium ash catchers have a circular depression to allow an incense cone to be safely burned. There are holes around it for holding incense sticks.


We have some copper ash catchers made in Nepal. These have a raised brass design at one end. Also made in Nepal are painted wooden ash catchers.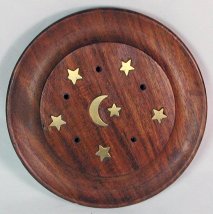 ---
Smoke Boxes
---

Smoke boxes are used for safely burning incense sticks and cones. They have carved piercings which allow the smoke to escape. These boxes are very well made by craftsmen in India.
Their lid opens so that incense sticks can be placed in holes at each end of the smoke box. There are also two brass fittings in the bottom of the box into which incense cones can be placed. Smoke boxes can be used with the lid opened on shut.
---
Incense prices and ordering in our On Line Shop
---
At the end of the box there is a wooden piece that hinges out to reveal a hidden compartment for storing incense sticks. Some smoke boxes have inlaid brass designs in natural wood and others are stained.
---
Nag Champa Banana Flavour Soap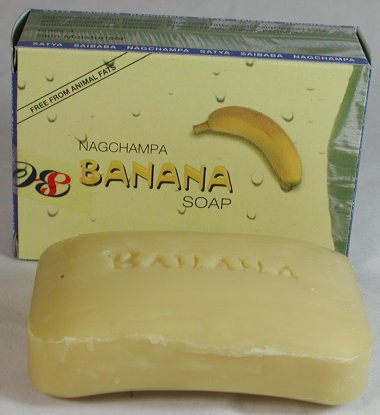 ---