Main pages in the Jewellery Section
Friendship Bracelets
Order from On Line Shop
---
Guatemalan Friendship Bracelets
Our Fair Trade Friendship Bracelets are hand made in Guatamala by ladies working in villages in the mountains around Guatemala City.
The bracelets are all made of cotton in rainbow and traditional Guatemalan designs.
---
Prices and Ordering of Friendship Bracelets in the On Line Shop
---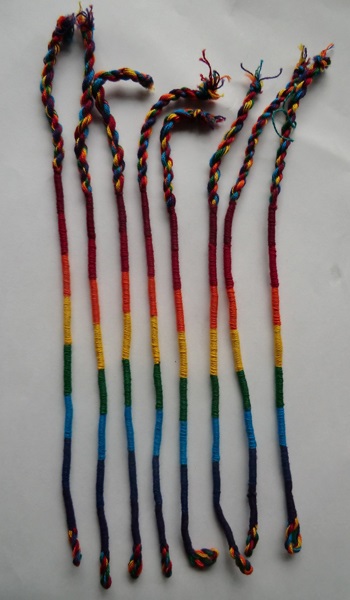 ---
Contact Us
Tel: 0118 926 8149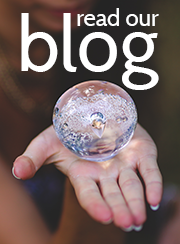 ---
The Tradition of Friendship Bracelets
The tradition of friendship bracelets originates in central America and particularly in Guatemala. The idea is that one friend gives another a bracelet for them to wear to demonstrate their friendship. Some versions of this tradition suggest that the bracelet should be worn continuously until it naturally wears and falls off (we don't insist on this!). Another variation allows the friend to make a wish on receiving the bracelet which will come true when the the bracelet is worn out.
Other people wear friendship bracelets to demonstrate that they value their friends and do not wear the bracelet continuously.
---
Prices and Ordering of Friendship Bracelets in the On Line Shop
---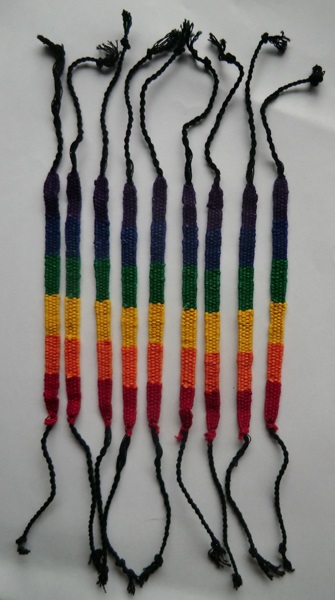 ---
More Photos of Friendship Bracelets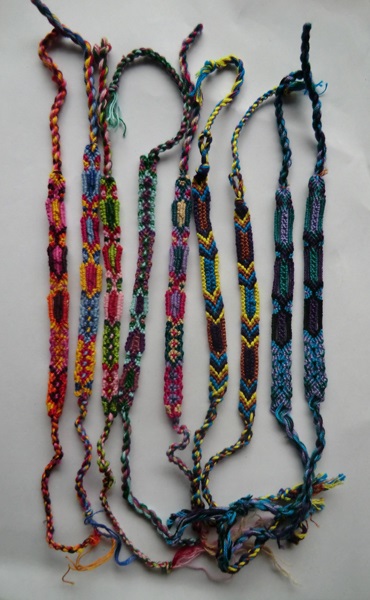 ---
Prices and Ordering of Friendship Bracelets in the On Line Shop
---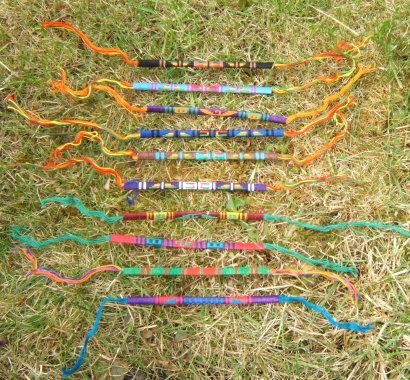 ---