Main pages in the More Items Section
Fabric Bags
---
Fabric Bags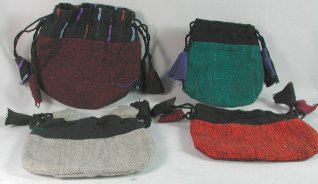 ---
Prices and ordering of fabric bags in our On Line Shop
---
We have a range of bags in various sizes and designs suitable for safely carrying crystals, pendulums, worry stones and other items. Most are made in India or Nepal and some are made from hemp fabric. Some bags close with draw strings and others with toggle catches or zips.
---
Contact Us
Tel: 0118 926 8149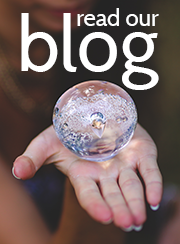 ---
Drawstring Bags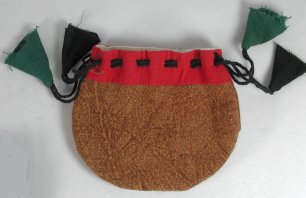 The draw string bags are in a wide range of colours and patterns and are about 100mm (4 inches) wide. One set of drawstrings closes the bag and the other opens it.
---
Prices and ordering of fabric bags in our On Line Shop
---
Hemp Bags
Hemp products are in two designs. We have small zipped purses with a motif on them. The larger shoulder bag closes with a toggle. There is a pocket on the front of the bag (behind the coloured part of the bag) and the inner pocket is fully lined. Numbers of these are limited.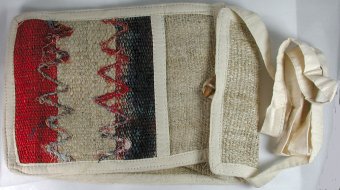 ---
Zipped Fabric Pencil Cases
These pencil cases are made in Nepal and come in a variety of colours and patterns. They are simply made but good quality.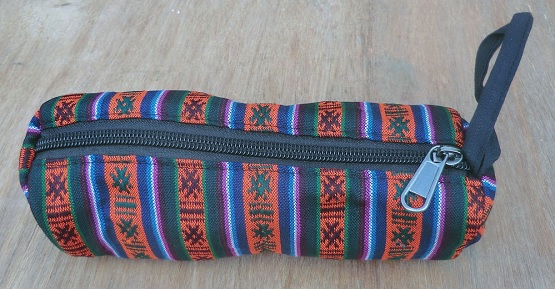 ---
Prices and ordering of fabric bags in our On Line Shop
---
Larger Drawstring Bags for Bowls
These are big enough to carry Tibetan bowls and some clear quartz crystal bowls. They are not padded and so do not offer much protection. It is convenient for carrying but care still needs to be taken!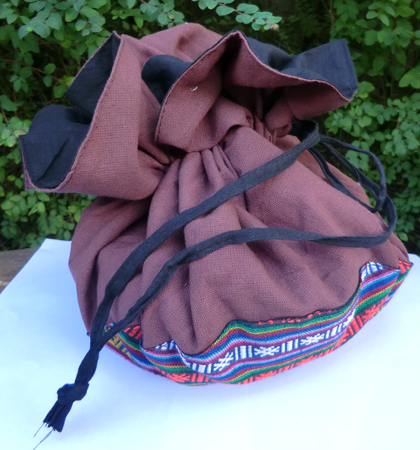 ---