Main pages in the Crystals and Minerals Section
Order from On Line Shop
---
Crystals and Minerals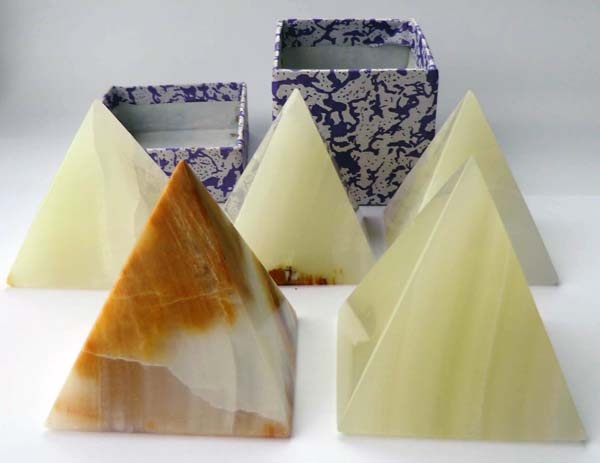 We have a wide selection of polished crystal shapes including pyramids, spheres, eggs, worry stones, angels, rune sets and wands.
Not all of our stock is on the web so please contact us if you are looking for something not listed or out of the ordinary.
---
Prices and ordering in our On Line Shop
---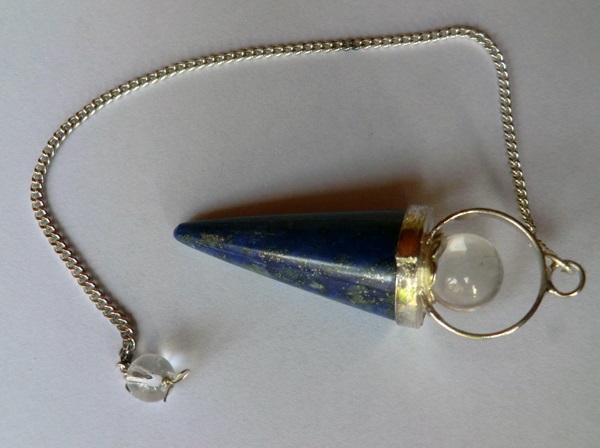 Dowsing pendulums are available in various shapes and designs. Many are hexagonal and others tear drop shaped or facetted. Some have metal caps and ornamentation as shown in the photo. We also have Egyptian designs for people who prefer a heavier pendulum.
There is also a selection of metal pendulums. Copper and silver plated spiral designs are very light and responsive.
---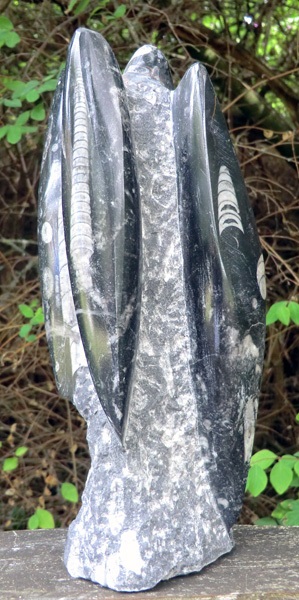 These are orthoceras fossils from Morocco. The fossils are carefully exposed and polished to show their detail and beauty. The matrix rock around them has a matt finish to frame the fossils.
---
Prices and ordering in our On Line Shop
---
Contact Us
Tel: 0118 926 8149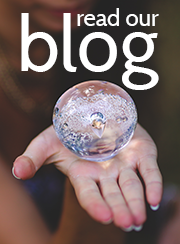 ---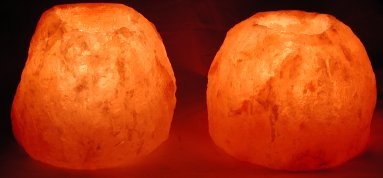 Natural salt from the foothills of the Himalayas is coloured with trace minerals giving a pink or orange colour when lit with an electric bulb or candle. Each one is individual in colour and shape.
---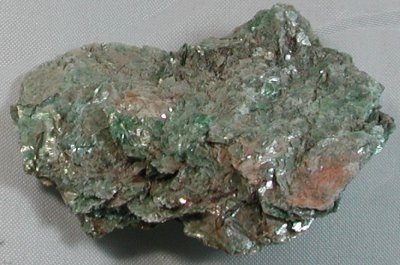 Mineral specimins have not been cut or polished and are left in their natural form. we have larrge stock from all over the world.
---
Prices and ordering in our On Line Shop
---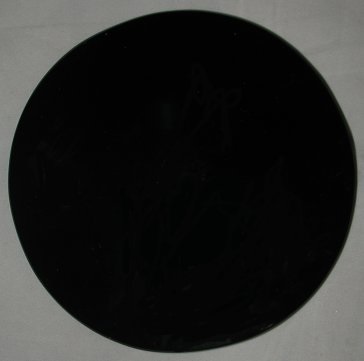 We are lucky to have a stock of these scrying mirrors made from very good quality black obsidian from Mexico. They are highly polished and have a deep black colour ideal for scrying.
---
Tumble Stones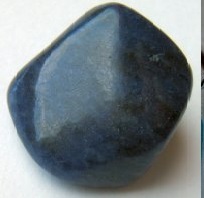 Tumble stones are pieces of rock that have been tumbled in a turning cylinder with grit to grind them smooth. Finer and finer grit is used to polish them to a good finish. Because of the nature of the process pieces vary in shape and have a random form.
We have many dozens of crystals in this form. As well as the usual rose quartz, amethyst, etc. we have some more unusual crystals if you want to add to your large collection.
Typically tumble stones are 20 to 25mm long (aorund an inch) although some are larger or smaller than this. In the on line shop they are listed alphabetically and sizes are given for each crystal.
If you want large quantities of a particular stone please contact us and we may be able to quote you a special price.
---
Prices and ordering in our On Line Shop
---
---
Clusters and Points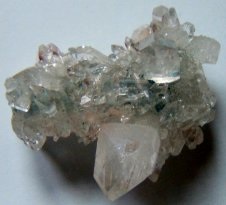 Some crystals such as quartz naturally occur as individual large crystal points. Sometimes points are individual but they can also occur in groups to form clusters.
Some points are shaped and polished while retaining a natural form. This allows you to see the clarity of the interior and inclusions. Sometimes the base is cut flat so that the point stands up.
Others are left in their natural uncut form.
Most of our clusters and points are quartz but we do occasionally have other crystals in stock.
---
Kaleidoscopes

Crystal kaleidoscopes make wonderful presents for children. They are made from very robust cardboard tubing in a black finish.
The end section of the kaleidoscope contains several stone crystals. As the kaleidoscope is turned the light coming through the crystals create constantly changing patterns.
These make excellent presents for children.
---
Prices and ordering in our On Line Shop
---
Deokrystals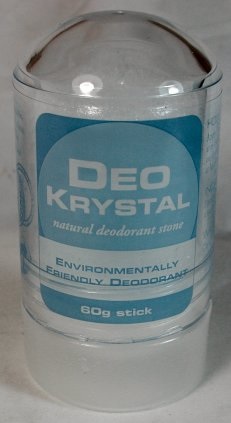 This Deokrystal natural deodorant is made from alunite a naturally occurring crystal which has been used traditionally in several parts of the world because of its deodorising properties.. It is shaped and mounted in a plastic case.
To use the Deokrystal the stone is wetted and used like a roll on deodorant. If you have just bathed or come out of the shower there is no need to wet the stone as moisture on your skin will be sufficient. the 60g (over 2oz) piece of stone is very long lasting and many people attest to its efficacy.
---
Boxes and Burners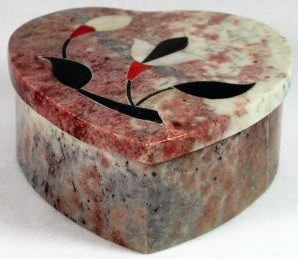 We have a range of boxes and oil burners.
The boxes mostly come from India and many are intricately carved or inlaid stone.
Oil burners have a T light candle underneath a bowl at the top which contains water. Drops of essential oils put in the water gradually evaporate scenting rooms.
some of our oil burners are carved from stone and the bowl is separate from the base. Others are ceramic and made in one piece.
Candles are supplied with oil burners.
---
Prices and ordering in our On Line Shop
---